Software and hardware with real business value
Thaumatec Tech Group is providing chip-to-cloud solutions, covering every layer of product development. Our companies have extensive experience and knowledge in the area of Embedded Software, Connectivity, IoT Cloud Platforms, and Data Analytics.
Thaumatec Embedded provides development & testing services for Embedded Systems & Connectivity at every stage.  Thaumatec IoT Cloud Services provides IoT Cloud & Data Analytics solutions from Edge to Cloud.

EMBEDDED SYSTEMS & CONNECTIVITY

EMBEDDED SOFTWARE
& HARDWARE
We are a unique company in that we provide hardware design and development services, as well as embedded software design, development and testing services

We design and develop connectivity solutions, connecting your devices to the cloud using the latest wireless communication technology

IoT CLOUD PLATFORMS & DATA ANALYTICS

IoT PLATFORMS & APPLICATIONS
Based on the different world-leading IoT platforms, we design and build IoT solutions for a wide range of devices

We design and develop solutions that enable you to collect, organize and analyze device data at scale
Benefitting from working with international tech companies has never been easier.
That's why, we were more than happy when in march, one of the most-watched TV stations with international recognitions across Europe – RTL, selected us to create a movie for the national business program, explaining how to benefit from international cooperation between companies.
Together with our international smart healthcare customer – smartQare, we shared our best practices and stories, proving that working together on an international level has never been easier.
We officialy established Thaumatec in the heart of Wrocław, Poland
Our business activities expanded to Silicon Valley, US and UK
Due to the fast growth we opened 2nd office location in Wroclaw
We opened a sales office in the Netherlands and expanded our business activities in Germany
We started 2nd company - Thaumatec IoT Cloud Services under the brand of Thaumatec TechGroup
About Thaumatec
Tech Group
The Thaumatec Tech Group is a group of independent technology companies that share the same mission, values, and business DNA. Every company focuses on a specific technology area in order to generate the most customer value, attract the best IT specialists and adapt to the latest developments.
All Thaumatec Tech Group companies share the group values of innovativeness and scientific optimism, superior level of services, honest relationships, ownership & accountability. We believe in the principle that "nobody is perfect, but a team can be". Whether it is a team from a single company or a multidisciplinary team from different Thaumatec Tech Group companies, we make sure that our teamwork will result in maximum customer value.
The Thaumatec Tech Group originates from and maintains strong connections with the academic community of Wrocław. We actively engage academics in the activities of the group as well as commit our time and resources to the in-class interaction with students. We consider our link to the university as a source of resource, know-how, and inspiration. We believe in finding synergies between academic research and industrial applications and convert them into added value for our customers. We are ISO 9001:2015, 27001:2017 and 13485:2016 certified.
Our projects have a high level of innovation and require close proximity to our customers. We work in an agile way, with planned sprints and scrum meetings, so that we can constantly align and adjust our activities according to the needs of our customers. Our opinion in these discussions is always highly valued and expected.
Our customers vary from well-established high-tech multinationals to high-tech startups.
For our engagement with startups, we have developed a separate project approach, which fully takes into account the specific challenges a start-up has. Having worked with many high-tech start-ups in Silicon Valley and Europe, we have developed a set of best practices which maximizes the value -in time and money- for our customer and its investors.
 Find out how we helped the leaders of their markets in developing their challenging projects!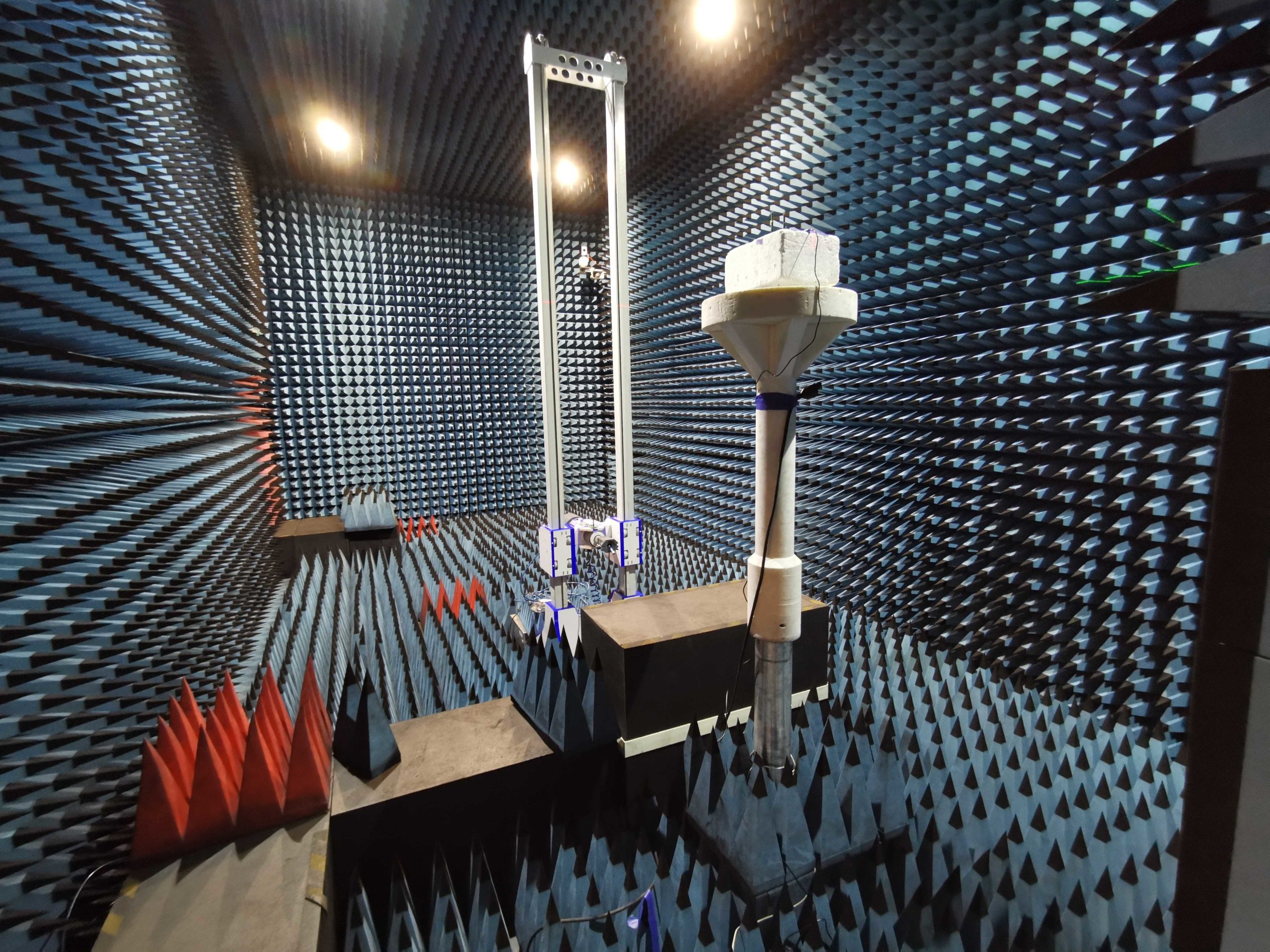 Technology
Since 2019 when the Bluetooth Special Interest Group announced a direction-finding feature based on angles finding in their specification for Bluetooth 5.1 I was impatient to check if it is working! Unfortunately, there is no mutch commercial DevKits or solutions to verify that feature, nevertheless, luckily now one of our engineers Arkadiusz Jagodzinski has prepared
Read More »
Share your challenge with our team and we'll work with you to deliver a revolutionary product. What is your idea?